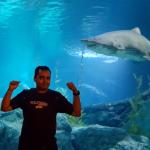 "Safest as the name says"

Apr 28, 2017
---
Perfect Reasonable price. You can get cheaper options but these guys are reliable and always on time. Good cars and drivers.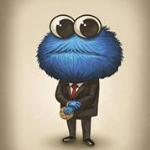 "Punctual and comfortable"

Apr 25, 2017
---
I arrived 20 minutes before the actual time. But they tracked it well and when I went out, I saw the transfer-man waiting with a name sign. Both times I have been transferred in very comfortable vehicles where I was offered water and some nice candies. Honestly, I did not expect to receive such high quality service for such reasonable price. Highly satisfied!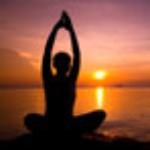 "very reliable"

Apr 11, 2017
---
In comparison to many other companies providing this service in Istanbul, Safe Airport Transfer is very reliable. The booking went fine and the comfirmation via email came prompt. Even in the North of Istanbul near by the Black Sea at 3:00 AM they found us and arrived on time. And we were not staying in a hotel moreover in a house at friends which was not easy to find. The friendly driver took us safely to the airport on time. Well done!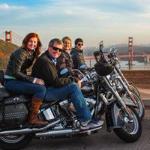 "Reliable and trustworthy"

Feb 27, 2017
---
I booked a return journey - from and back to Ataturk Airport. I was out of arrivals quickly and the cab appeared to be held in the increase security checks - which one accepts!. Other than that, the drivers were both prompt professional and courteous. The booking process, confirmation and communication were first class. Having seen the sharks hanging about outside the terminal I was relieved to not have to deal with them. The departure cab was 10 mins early and made good time through the Istanbul rush hour traffic - no mean feat. Will use again.!

"Fantastic"

Nov 23, 2016
---
They're perhaps not the cheapest but certainly the most reliable. From the time of booking, which was done online and before pick-up they were very good. The communication was excellent. They emailed and phoned to confirm. The driver arrived on time (in fact early) and I got to the airport in good time in a clean and modern vehicle. Will definitely use them again.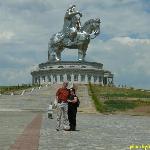 "By far the best taxi service"

Oct 17, 2016
---
We were looking for taxi service from the airport (Sabiha) to the hotel and back. All done by internet and e-mail. You need a mail that you can read it abroad too because they send you confirmation to the mail. We were greeted at the airport by the representative of the office and after ten minutes we were taken to the taxi.We ordered a private taxi for two people.On their site it is mentioned that the payment is per taxi and not per person ! Their price was by far the cheapest.But the surprise came when we saw the taxi: it was not a private car but a VAN ! with seats arranged row in front of the other row and a table between them.We were offered a small cup of mineral water.The driver was ok although he did not help with the luggage and did not suggest to put it in the back of the van.(on the way back from the hotel to the airport the driver was very kind and helped us).The ride took about one hour at less rush hours and a bit more than an hour at 8 in the morning. You must take this company !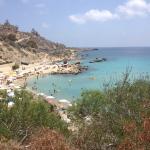 "Excellent service"

Jul 27, 2016
---
Used this company for airport transfer from Ataturk to Sultanahmet. We're waiting for us at airport, clean vehicle, driver who was pleasant and pointed out key landmarks. Well use again.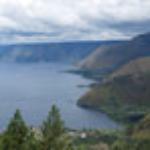 "Reliable & Professional"

Jun 2, 2016
---
Initially I have booked one way from the airport to the hotel in order to evaluate the service. Someone was waiting for us after the arrival gate holding a sign with my name. A car seat was available as per our request, the van was clean, the driver was polite and friendly. Then I have also booked the return to the airport, and the same good standard were offered. I will always consider this service whenever I visit Istanbul.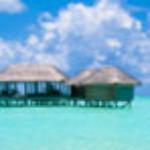 "Great Service"

May 29, 2016
---
Price and service can,t be beaten,someone was waiting outside the airport with a sign and name on it,then walked us to the mini van,it was rush hour and took about 30 minutes to get to our hotel in Sirkisi,using back roads and avoiding traffic.Will be taking them back for our return to the airport.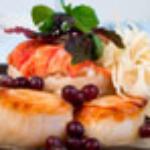 "Professional "

May 15, 2016
---
Used their transport service from the airport and back. They were very polite, friendly and English speaking drivers. They were on time both ways. No fault in their service. Would recommend to use them
Was bieten wir an?
in unseren Fahrzeugen
Gratis Wasser
Gratis Istanbul Stadtplan
Gratis Kindersitz
Abholung mit Namensschild
24/7 Service
Saubere & bequeme Fahrzeuge
Freundliche & hilfsbereite Fahrer
Hilfe mit dem Gepäck
Amtlich zugelassene und versicherte Fahrzeuge
Keine versteckten Kosten
Steuer ist inklusive
Keine zusätzlichen Kosten wegen Staus
Keine zusätzlichen Kosten für verspätete Ankunft
Beim Istanbul Safe Airport Transfer Service ist der Preis, den Sie sehen, der Preis, den Sie zahlen. Wir erheben keine zusätzlichen Kosten wegen Staus. Unsere Philosophie ist: keine versteckten Kosten!
Istanbul Flughafen Sabiha Gökcen Transferpreis
Vom Flughafen Sabiha Gökcen
nach
Einfache Fahrt
(Kapazität für 4 Personen)
Einfache Fahrt
(Kapazität für 8 Personen)
Einfache Fahrt
(Kapazität für 13 Personen)
Yesilkoy - Bakirkoy - Atakoy
70 EUR
85 EUR
110 EUR
Sultanahmet - Laleli - Sirkeci
50 EUR
65 EUR
80 EUR
Taksim-Beyoglu-Galata
50 EUR
65 EUR
80 EUR
Kadikoy-Uskudar-Beykoz
45 EUR
55 EUR
65 EUR
Wo werden wir Sie abholen?
Nach dem Sie durch die Passkontrolle gegangen sind und Ihr Gepäck abgeholt haben, gehen Sie durch die Zollkontrolle und halten dann Ausschau nach unserem Fahrer, welcher Sie mit einem Namensschild erwartet. Wenn Sie aus irgendeinem Grund unseren Fahrer nicht finden können, rufen Sie unseren Manager an: Mr. Mesut +90 (551) 725 40 76
Sabiha Gökçen Flughafentransfer
---
Istanbul Sabiha Gökçen Airport (SAW) befindet sich auf der asiatischen Seite Istanbuls, etwa 60 Kilometer vom Stadtzentrum entfernt. Er ist nicht so groß und überfüllt wie der Flughafen Atatürk, aber er wird jedes Jahr von mehr und mehr Fluggästen genutzt.
Es gibt drei häufig genutzte Transportmöglichkeiten, um vom Flughafen ins Stadtzentrum zu gelangen. Am häufigsten wird der Flughafenshuttlebus (Havataş) genutzt. Die beiden anderen Optionen sind Taxi und private Anbieter für Flughafentransfers.
Sabiha Gökcen Flughafentaxi
Es ist nicht schwierig ein Taxi am Flughafen Sabiha Gökçen zu finden. 60 Kilometer Distanz und Stau auf den Brücken über den Bosporus verursachen hohe Kosten für die Taxifahrt. Weiterhin nutzen die Taxifahrer Ihre Unkenntnisse über die Straßen und Wege in der Stadt Istanbul und fahren einen Umweg, um die Fahrtstrecke und damit die Kosten zu erhöhen. Ein Taxi kann nicht im Voraus gebucht werden, daher ist es möglich, dass Sie ein unsauberes und unbequemes Fahrzeug vorfinden. Einen englischsprachigen Taxifahrer zu finden, wäre auch eine Überraschung, wenn auch diesmal eine positive, da die meisten Taxifahrer in Istanbul keine Fremdsprachen sprechen.
Sabiha Gökcen Flughafenshuttlebus (Havataş):
Die Flughafenshuttlebusse com Flughafen Sabiha Gökçen Airport in Istanbul, bekannt unter dem Namen Havataş, sind ein von der Stadtverwaltung betriebener und zuverlässiger Service. Wegen der hohen Taxikosten wird dieser Service häufig genutzt. Die Busse fahren alle halbe Stunde oder Stunde in Richtung Taksim vom Flughafen ab, abhängig von der Tageszeit. Wenn sich Ihre Unterkunft nicht in der Nähe des Taksims befindet, müssen Sie von dort ein Taxi nutzen, um zu Ihrer Unterkunft zu gelangen.
Unser privater Flughafentransfer vom Flughafen Sabiha Gökçen:
Das Unternehmen "Safe Airport Transfer" ist eines der führenden Unternehmen im Bereich Flughafentransfer mit zuverlässigem und komfortablem Transfer von und zum Flughafen Sabiha Gökçen mit erschwinglichen Preisen und ohne versteckte Kosten. Unsere Fahrzeuge sind voll versichert und klimatisiert. Als Teil unserer Transfers zum Flughafen in Istanbul bieten wir Hilfe mit dem Gepäck, kostenloses Wasser zur Erfrischung, einen kostenlosen Babysitz, Rund-um-die-Uhr-Erreichbarkeit und mehr. Im Vergleich mit anderen Transferanbietern in Istanbul, bieten wir bessere Qualität und bessere Preise!