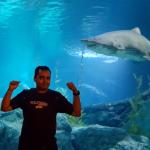 "Safest as the name says"

Apr 28, 2017
---
Perfect Reasonable price. You can get cheaper options but these guys are reliable and always on time. Good cars and drivers.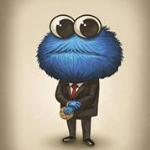 "Punctual and comfortable"

Apr 25, 2017
---
I arrived 20 minutes before the actual time. But they tracked it well and when I went out, I saw the transfer-man waiting with a name sign. Both times I have been transferred in very comfortable vehicles where I was offered water and some nice candies. Honestly, I did not expect to receive such high quality service for such reasonable price. Highly satisfied!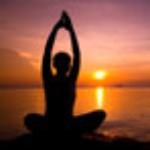 "very reliable"

Apr 11, 2017
---
In comparison to many other companies providing this service in Istanbul, Safe Airport Transfer is very reliable. The booking went fine and the comfirmation via email came prompt. Even in the North of Istanbul near by the Black Sea at 3:00 AM they found us and arrived on time. And we were not staying in a hotel moreover in a house at friends which was not easy to find. The friendly driver took us safely to the airport on time. Well done!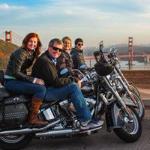 "Reliable and trustworthy"

Feb 27, 2017
---
I booked a return journey - from and back to Ataturk Airport. I was out of arrivals quickly and the cab appeared to be held in the increase security checks - which one accepts!. Other than that, the drivers were both prompt professional and courteous. The booking process, confirmation and communication were first class. Having seen the sharks hanging about outside the terminal I was relieved to not have to deal with them. The departure cab was 10 mins early and made good time through the Istanbul rush hour traffic - no mean feat. Will use again.!

"Fantastic"

Nov 23, 2016
---
They're perhaps not the cheapest but certainly the most reliable. From the time of booking, which was done online and before pick-up they were very good. The communication was excellent. They emailed and phoned to confirm. The driver arrived on time (in fact early) and I got to the airport in good time in a clean and modern vehicle. Will definitely use them again.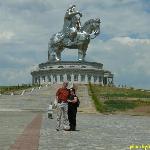 "By far the best taxi service"

Oct 17, 2016
---
We were looking for taxi service from the airport (Sabiha) to the hotel and back. All done by internet and e-mail. You need a mail that you can read it abroad too because they send you confirmation to the mail. We were greeted at the airport by the representative of the office and after ten minutes we were taken to the taxi.We ordered a private taxi for two people.On their site it is mentioned that the payment is per taxi and not per person ! Their price was by far the cheapest.But the surprise came when we saw the taxi: it was not a private car but a VAN ! with seats arranged row in front of the other row and a table between them.We were offered a small cup of mineral water.The driver was ok although he did not help with the luggage and did not suggest to put it in the back of the van.(on the way back from the hotel to the airport the driver was very kind and helped us).The ride took about one hour at less rush hours and a bit more than an hour at 8 in the morning. You must take this company !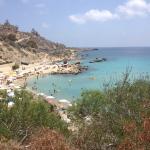 "Excellent service"

Jul 27, 2016
---
Used this company for airport transfer from Ataturk to Sultanahmet. We're waiting for us at airport, clean vehicle, driver who was pleasant and pointed out key landmarks. Well use again.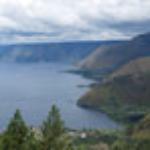 "Reliable & Professional"

Jun 2, 2016
---
Initially I have booked one way from the airport to the hotel in order to evaluate the service. Someone was waiting for us after the arrival gate holding a sign with my name. A car seat was available as per our request, the van was clean, the driver was polite and friendly. Then I have also booked the return to the airport, and the same good standard were offered. I will always consider this service whenever I visit Istanbul.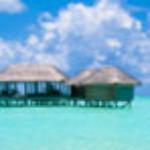 "Great Service"

May 29, 2016
---
Price and service can,t be beaten,someone was waiting outside the airport with a sign and name on it,then walked us to the mini van,it was rush hour and took about 30 minutes to get to our hotel in Sirkisi,using back roads and avoiding traffic.Will be taking them back for our return to the airport.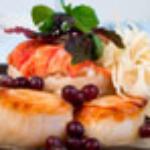 "Professional "

May 15, 2016
---
Used their transport service from the airport and back. They were very polite, friendly and English speaking drivers. They were on time both ways. No fault in their service. Would recommend to use them
Ne Sunuyoruz?
Ücretsiz Wi-Fi.
ücretsiz su
Ücretsiz İstanbul haritası
Ücretsiz bebek koltuğu
İsminizle karşılama
7/24 Hizmet
Temiz ve konforlu araçlar
Deneyimli şoförler
Bagaj taşıma yardımı
Lisanslı ve sigortalı araçlar
Gizli fiyat yok
Vergi dahil
Trafik için ek ücret ödemezsiniz
Rötar için ek ücret ödemezsiniz
İstanbul Safe Airport Transfer servisinde, gördüğünüz fiyat, ödeyeceğiniz fiyattır! Müşterilerimizden trafik veya rötar için ek ücret almayız. Çalışma felsefemiz: Gizli Fiyat Yok!
Atatürk Havalimanı 'dan Hotel Yesil Ev 'a nasıl giderim?
Hotel Yesil Ev Adres ve Telefon Numarası
Hotel Yesil Ev Adresi:
Kabasakal Cad. No.5|Sultanahmet,Istanbul34400,Turkey(Sultanahmet)

Hotel Yesil Ev Telefon Numarası

Hotel Yesil Ev Transferi Bilgileri
Atatürk Havalimanı 'dan Hotel Yesil Ev 'a nasıl giderim?? Safe Airport Transfer olarak biz, kaliteli ve güvenli İstanbul Atatürk Havalimanı - Hotel Yesil Ev veya Hotel Yesil Ev - İstanbul Atatürk Havalimanı transfer hizmeti sağlarız. Safe Airport Transfer tarafından sağlanan İstanbul havalimanı transfer hizmeti, diğer alışılageldik İstanbul Atatürk Havalimanı taksi veya shuttle servislerine benzemez. Taksi servisleri ile transferinizi önceden rezerve edemez, yolculuğunuzu temiz olmayan, eski ve konforsuz araçlarda yüksek fiyatlarla yaparsınız. Bizimle transferinizi, taksi servislerinden daha pahalı olmayan fiyatlarla önceden ayırtabilir, yolculuğunuzu konforlu, güvenilir ve sorunsuz hale getirebilirsiniz. Üstelik biz, müşterilerimizden uçuş rötarı veya trafik sıkışıklığı gibi sebeplerle ek ödeme talebinde bulunmayız. Çalışma felsefemiz: Gizli fiyat yok!. Hotel Yesil Ev semtine metro, otobüs gibi toplu taşıma araçlarını veya İstanbul havalimanı shuttle servislerini kullanarak ulaşmak oldukça yorucu ve zahmetlidir. Bizi tercih etmek yolculuğunuzu konforlu, güvenilir ve sorunsuz hale getirecektir.

İstanbul havalimanı transferinizi şimdi ayırtın ve gerisini bize bırakın...
Atatürk Havalimanı - Hotel Yesil Ev Transfer Fiyatları
Tek Yön 4 Yolcu Kapasiteli
25 €
Tek Yön 8 Yolcu Kapasiteli
32 €
Tek Yön 13 Yolcu Kapasiteli
40 €
Tek Yön 27 Yolcu Kapasiteli
75 €