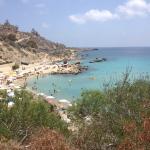 "Excellent service"

Jul 27, 2016
---
Used this company for airport transfer from Ataturk to Sultanahmet. We're waiting for us at airport, clean vehicle, driver who was pleasant and pointed out key landmarks. Well use again.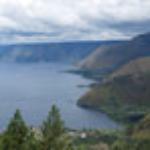 "Reliable & Professional"

Jun 2, 2016
---
Initially I have booked one way from the airport to the hotel in order to evaluate the service. Someone was waiting for us after the arrival gate holding a sign with my name. A car seat was available as per our request, the van was clean, the driver was polite and friendly. Then I have also booked the return to the airport, and the same good standard were offered. I will always consider this service whenever I visit Istanbul.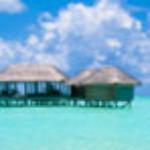 "Great Service"

May 29, 2016
---
Price and service can,t be beaten,someone was waiting outside the airport with a sign and name on it,then walked us to the mini van,it was rush hour and took about 30 minutes to get to our hotel in Sirkisi,using back roads and avoiding traffic.Will be taking them back for our return to the airport.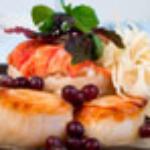 "Professional "

May 15, 2016
---
Used their transport service from the airport and back. They were very polite, friendly and English speaking drivers. They were on time both ways. No fault in their service. Would recommend to use them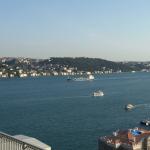 "Highly recommended"

Mar 15, 2016
---
Excellent service, the driver picked us early from the hotel. Very nice and huge car. would definitely recommend to friends.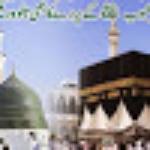 "You may Trust"

Feb 27, 2016
---
When we gone through all required Customs & Immigrations processing, we were looking our Name Sign. When my wife waved her hand and the Sign Holding person, welcomed us with a smile, and called our Transport and in a few minutes he took us to the Van. It was a nice & clean, but I didn't like the air freshner use. It's only me, may be other passengers like that. As a whole, it was a Nice & Safe Ride to the Hotel and back to the Airport also.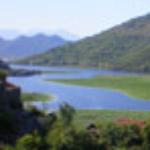 "Best decision I made - Worth every Penny"

Feb 26, 2016
---
To use this company was the best decision I made - Worth every Penny! They took payment in cash after they dropped me off to the hotel. They confirmed bookings via email and responded to my email messages very promptly (even when I emailed them from the airport about flight delay from UK). They are very friendly, reliable and to some degree competitive price-wise. They were very clear about the meeting points once you arrive at the airport. I am very impressed with their service and recommend them.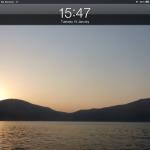 "Efficient, reliable and friendly "

Feb 15, 2016
---
Patient driver given the rush hour volume of traffic. He persevered so much when we could not find our hotel which was down a tiny street. Great service to and from airport in a lovely minibus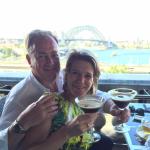 "Excellent service and very good value"

Nov 25, 2015
---
I booked the transfer back from Sultanahmet area to Ataruk Aiport and having paid our hotel €250 for pickup I was delighted to only pay €40 for the return trip in the same type of vehicle a Mercedes Vito. We paid an extra €10 to guarantee the Vito and to have water and chocs en route, which we didnt touch The drivers English was great but when a road was closed due to an election rally he used Google translate to tell us what was going on!smart guy! Would recommend for pick up from or drop to the airports for sure.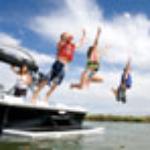 "Excellent Service"

Nov 25, 2015
---
An excellent service from start to finish. Drivers on time on each occasion with the task expertly managed by Atilla. I will use Safe Airport Transfer again.
What Do We Offer?
in our cars
Free water
Free Istanbul city map
Free baby seat
Pick-up with a name sign
24/7 service
Clean & comfortable vehicles
Polite & helpful drivers
Luggage assistance
Fully licenced & insured cars
No hidden costs
VAT is included
No extra charges due to traffic jam
No extra charges for late arrivals
At Istanbul Safe Airport Transfer Service the price you see is the price you pay! We do not charge our customers any extras due to traffic jam. Our operational philosophy is to have no hidden costs!
Transfer from Sabiha Gokcen Airport to Kartal
We provide safe and comfortable transfer from Istanbul Sabiha Gokcen Airport to Kartal or from Kartal to Istanbul Sabiha Gokcen Airport. Istanbul Airports transfers provided by Safe Airport Transfer are unlike any typical Istanbul Sabiha Gokcen Airport taxi or shuttle services. Using a taxi service, it is highly possible that you will find the taxi unclean, uncomfortable, unsafe and with expensive prices. Our operational philosophy is to provide safe and comfortable transfer without having any hidden costs. We do not charge any additional payment due to flight delay or traffic congestion. It is also diffucult and exhausting to get to Kartal by metro, by airport shuttles or by any other public transportations. Using our services will make your stay comfortable and will guarantee your piece of mind.

Book your private transfer now and leave the rest to us...
Transfer Prices from Sabiha Gokcen Airport to Kartal
One Way up to 4 persons
45 €
One Way up to 8 persons
55 €
One Way up to 13 persons
70 €
One Way up to 27 persons
105 €